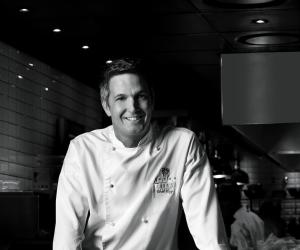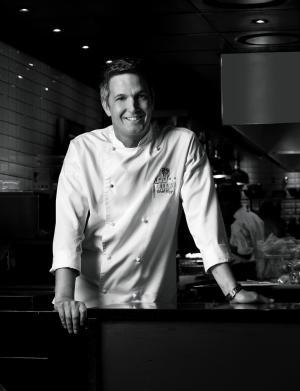 Speaker
After a year of cooking breakfasts at a 3-star hotel restaurant David Higgs realised that he found his calling. He first joined Bill Stafford's kitchen at Peers restaurant, located in the V&A Waterfront, Cape Town before enrolling at the Cape Town University of Technology for the 3-year Diploma in Professional Cookery in 1991. While studying he continued to work at Peers and Choices receiving valuable in-service training.
It was at this stage that Higgs started competing in culinary competitions and in 2003 he won the title as Young Chef of South Africa from Chaîne des Rôtisseurs. Between 1997 and 2004 Higgs was a member of the South African National Culinary Team. He represented South Africa at both the Culinary World Cup in Switzerland and the Culinary Olympics in Germany.
After graduating he re-joined Bill Stafford to start Staffords Quality Foods, a large-scale industrial catering company that supplied airlines, retailers and restaurant chains. Here he gained practical experience of working with staff and costing, as well as all the practicalities of food production on a mass scale.
In 2000 he started his own cooking school, The Higgs School of Good Cooking. It had an adjacent catering company called, Extreem Kwizeen.
In October 2004 he joined the new owners of Meerendal, a wine farm on the outskirts of Durbanville and became part of this milestone development. He moved the school to the farm and started up two restaurants, The Bistro and Wheatfields, in order to give the students practical experience in addition to theoretical training.
In 2007, after selling his shares in all the businesses, he left Meerendal to open a fine dining restaurant with Jean Engelbrecht in the old cellar on the historical wine estate, Rust en Vrede, outside Stellenbosch. Here he cemented his reputation as a South African culinary master.
After five years at Rust en Vrede, Higgs left for a stint at the Radisson Blu Gautrain Hotel in Sandton, Johannesburg before joining Five Hundred at The Saxon as executive chef in 2013.
Higgs, and the restaurants he's worked at, have a long list of accolades, consistently featuring on the Eat Out magazine Top 10 Restaurants in South Africa list for the past six years and making it onto the prestigious San Pellegrino Top 100 Restaurants in the World three times since 2008.
Most recently Higgs was awarded the title of Eat Out San Pellegrino Chef of the Year 2013 at the Eat Out DStv Food Network Restaurant Awards.