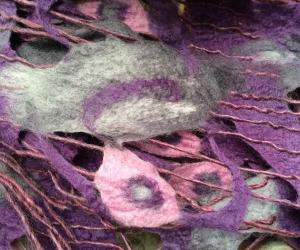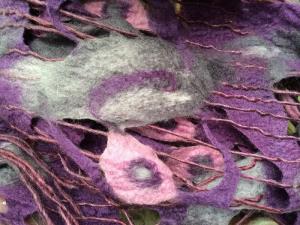 Standard
During 2009, to assist in alleviating unemployment, Razaan Jakoet, a needlework teacher, started training women in this age-old craft to mould and coax the fibres into inspiring and original pieces. Jakoet designs all the products in the Chic Fusion range, while artisans from the rural areas of Cape Town do all the felt work at the studio. Razaan's flair for design and creativity resulted in her works being showcased in both the 2010 and 2011 Cape Craft and Design Institute's Handmade Collection.
Chic Fusion produce scarves, shawls, cushions and throws decorated with a yarn mixture of kid mohair, merino wool and silk as well as animal tea cosies, egg cosies and table runners.
Chic Fusion brings a fresh and innovative approach to felted products creating a unique range of fashion accessories, décor products and baby products.
We are happy to work with clients to custom make products to the clients' specifications. Our goal is to exceed the expectations of every client by offering outstanding customer service, increased flexibility in choice and greater value.
Innovative felting, exceptional service and reliability make Chic Fusion the ideal choice for a quality product.