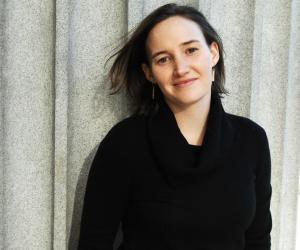 Speaker
Carly Berger is a graduate student of the Master of Architecture programme at Parsons The New School for Design in New York City.
Together with fellow students and faculty from The New School and Stevens Institute of Technology, she contributed to the design and construction of Empowerhouse, an affordable, energy-efficient urban housing project. The project competed in the 2011 US Department of Energy Solar Decathlon competition.
In 2012 Berger's team moved the solar-powered house to a low-income neighborhood in the Washington, DC area, where it will become a home for a local family selected by Habitat For Humanity.
Berger is currently working on her graduate thesis design project, which reimagines the typical New York City library as a forum for students, teachers, and the community at large by uniting public, residential, and educational spaces.