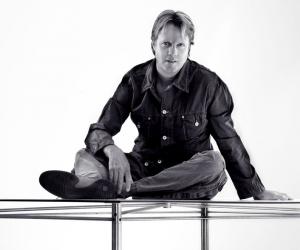 Speaker
Brian Steinhobel founded and heads up the Steinhobel Group of Companies, carrying out consultant and entrepreneurial product development with industrial design clients spanning Asia, Europe and the Americas.
Work is carried out in a multitude of industries, including sports equipment, appliances, furniture, automotive and aeronautical, to name a few. His work has a bias towards complex injection-moulded plastics, pressure die-cast aluminium, cadcam and animation. Some of Steinhobel's clients include Lever Ponds, Colgate, SmithKline Beecham, Siemens, Arrows Formula One Team, Daimler Chrysler, BMW, Nissan, Coca-Cola, Elna, Shell, Zodiac and Virgin.
Steinhobel serves on the Advisory Council for Industrial Design and is a past president of Design South Africa ID. He also judges numerous local and international awards in various capacities, including the German Braun Design Prize and the Australian Design Awards. His own awards include the Technology Top 100 Minister's Award, Warwick University Technology Excellence Award, Design Institute SABS Chairman's Award, Business Day Technology Award, International Gold Photography Award and the Canon Wildlife Photography Award.