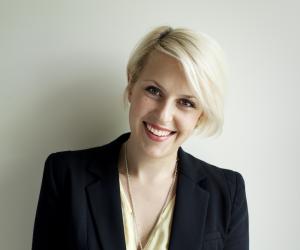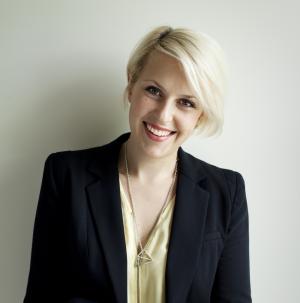 Speaker
Alexandra Daisy Ginsberg is an artist, designer and writer investigating futures for design. Working in unfamiliar spaces like synthetic biology, Ginsberg explores the implications of emerging technologies, seeking potential new roles for design within developing technologies. Can design ask novel questions, instead of solving existing problems?
As Design Fellow on Synthetic Aesthetics, an NSF/EPSRC-funded project between Stanford University and the University of Edinburgh, Ginsberg has curated an international programme on synthetic biology, art and design since 2010, questioning how we might "design nature". The project will be published by MIT Press in 2014.
Other projects experimenting with design in a "Biotech Revolution" include The Synthetic Kingdom, a proposal for a new branch of the Tree of Life; E. chromi, a collaboration with Cambridge University's winning team at 2009's International Genetically Engineered Machine competition (iGEM); "Synthesis", the design of a pilot six-day laboratory workshop teaching artists, designers and scientists synthetic biology together, produced with The Arts Catalyst, UCL, SymbioticA and Synthetic Aesthetics, funded by the Wellcome Trust; and in 2012 guest-editing an issue of science journal Current Opinion in Chemical Biology on aesthetic experience in the practice of science.
Ginsberg studied architecture at the University of Cambridge, design at Harvard University and MA Design Interactions at the Royal College of Art, London. Her work has been exhibited and published internationally, including MoMA New York, the Art Institute of Chicago, the Israel Museum and the National Museum of China. In 2011, E.chromi was nominated for the Brit Insurance "Designs of the Year" and the Index Award, and Ginsberg won the World Technology Award (Design). Ginsberg received the first London Design Medal for Emerging Talent in 2012.