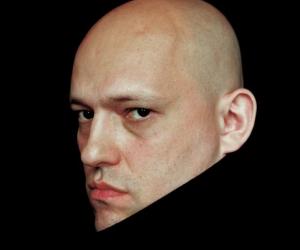 Speaker
In 2001 the Museum of Modern Art listed Alexander Gelman as one of the "world's most famous modern and contemporary artists in all media" – which isn't surprising considering his past experiences.
Among other things, he's the president and founding partner of Design Machine, a leading brand consultancy based in New York; president of the US chapter of Alliance Graphique Internationale (AGI) and a member of its International Executive Committee. He's also a Design Fellow at the Massachusetts Institute of Technology. Before that, he served as a board member on the Design Advisory Committee of the Cooper-Hewitt National Design Museum and on the executive board of the Art Directors Club.
His work is part of permanent collections in the US and abroad (including the Museum of Modern Art in New York and Cooper-Hewitt National Design Museum) and his client list features some of the biggest names in the business, including Absolut Vodka, Apple, Brother, Chanel, Dell, Disney, Dow Jones, GM, HBO, IBM, MTV, Nickelodeon, P&G, Pepsi, Seiko-Epson, Sheraton, Russell Simmons, Sony, Swatch and United Airlines.