More than ten years ago, Jos van der Hoek travelled to his country of birth, Indonesia. He was adopted by Dutch parents at two months old, and this was his first visit to the tropical country. On the trip his eyes were opened to the poor living and learning conditions of Indonesian kids, and this experience would have a major impact on his life and work.
According to the World Bank, out of a population of 252 million, more than 28 million Indonesians still live below the poverty line. This is also evident in the country's schools, which van der Hoek got a glimpse of on his visit.
He set out to start FaceThis to make a difference. He says, "instead of focusing on the poor conditions of the schools, [in order to raise funds] we wanted to make use of the positive vibes of the kids at Duduk Atas, the first school we collaborated with."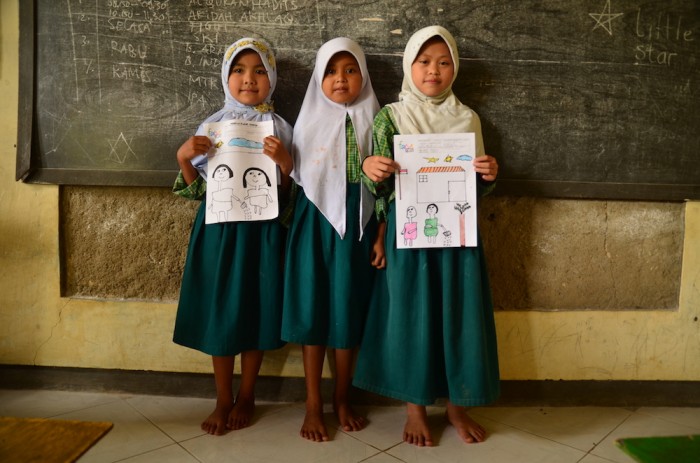 How did Face This go about doing that? After identifying schools in need, they set up art clases and asked the kids to create drawings, which would then be sent to the Netherlands, and shared with artists all around the world.
Renowned artists would then reimagine the drawing, and the print would be immortalised in the form of an exclusive T-shirt. Some of the artists include Ricardo Cavolo, Jimmy Turrell, Stina Persson and KT Smail, and all the participating artists offer their services at no charge.
It seems that the opportunity to collaborate is a privilege in itself, as Cavolo says, "I'm really interested in that 'Naïf' way of drawing from kids. All artists try to get back to that way of working. So being able to collaborate with a kid is just a dream."
Proceeds from sales go directly back into improving the infrastructure of schools, and in the last ten years, the team has contributed to three schools on the Indonesian islands of Java, Lombok and Flores. The t-shirts are visual reminders of where the money goes.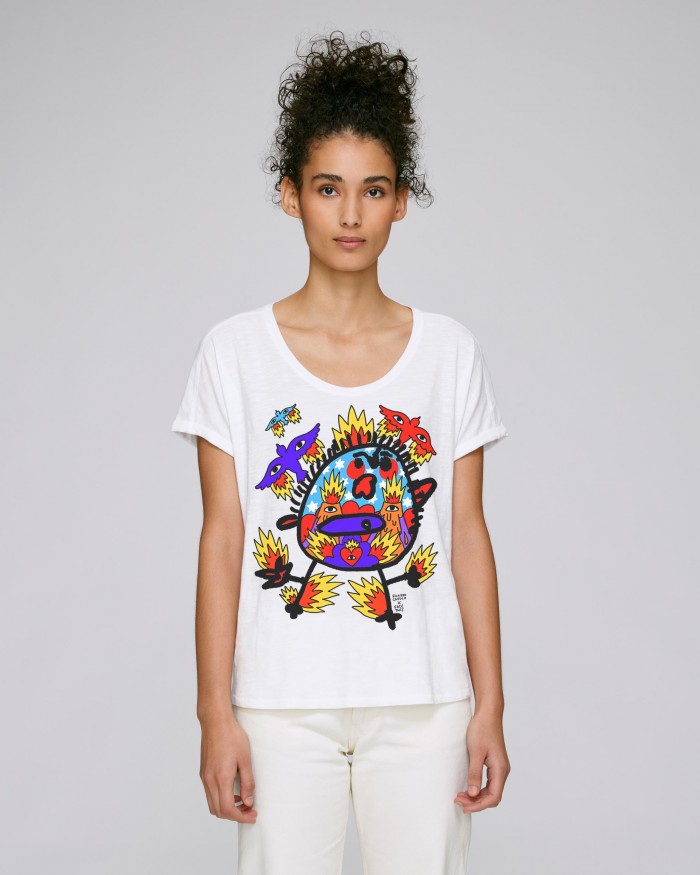 In a video about the organisation's story, the principal of one of the schools, Kepala Madrasah, M. Safarudien speaks about 'gotong royong,' which is the concept of doing everything together, and confidently asserts that they "can achieve things together," a reminder of the spirit that first ignited this initiative.
While Van der Hoek emphasises that they're living in the now, he says plans for the next ten years include expanding the range beyond t-shirts and branching off into other clothing. More importantly, they're set on growing organically, by extending to more Indonesian schools and collaborating with more talent.
To find more about the project or to purchase your own t-shirt, visit the FaceThis website.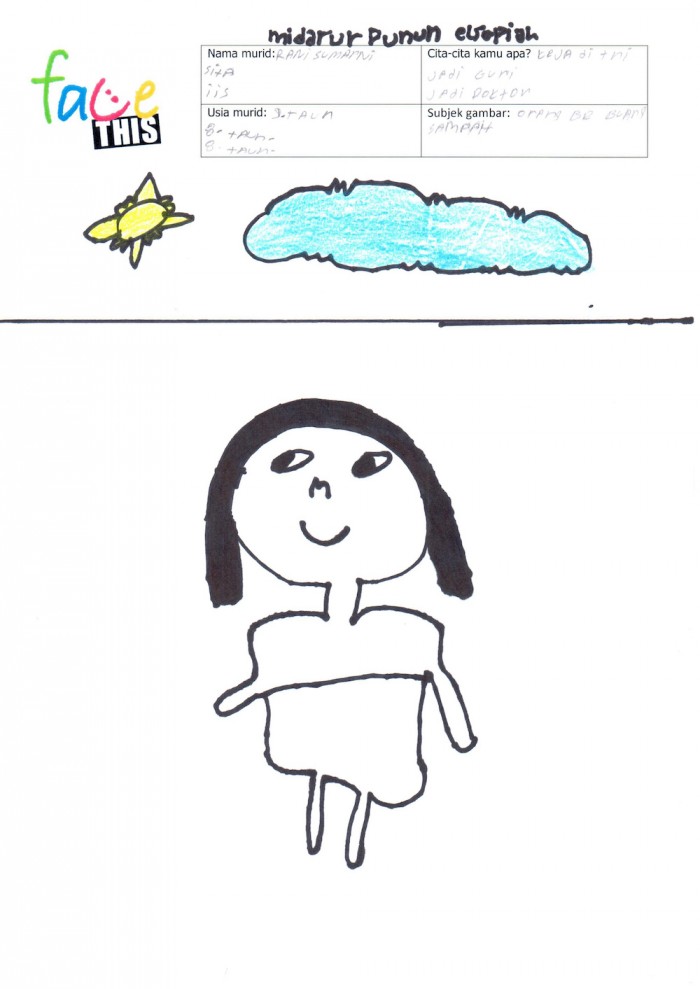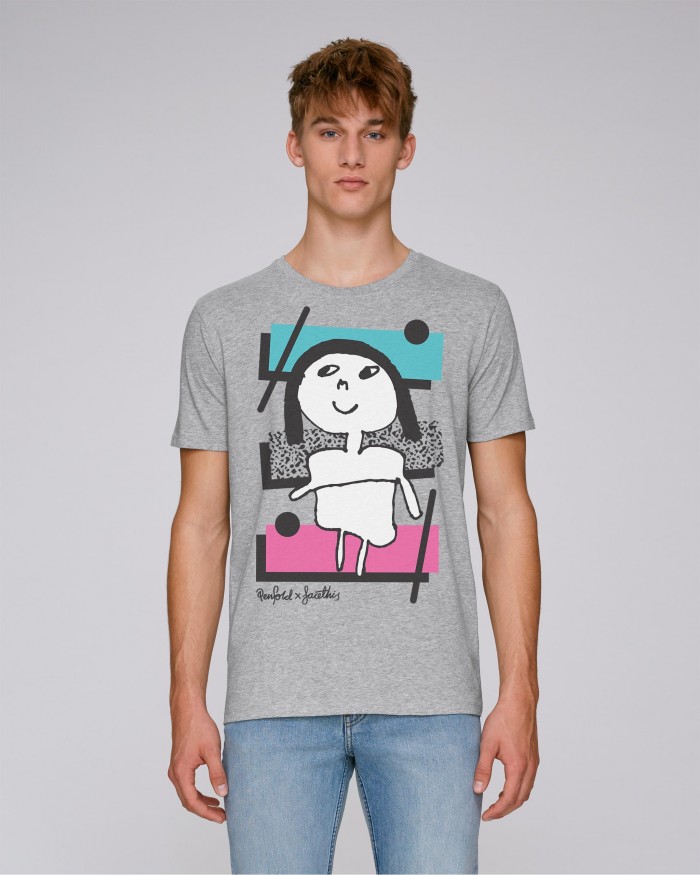 More design projects that bring kids' imaginations to life:
Kids' craziest inventions become reality