On show at the V&A Waterfront in Cape Town until 2 February 2023, ceramicist Zizipho Poswa's solo exhibition uBuhle boKhokho (The Beauty of our Ancestors) explores the allure, strength and resilience of African women. This, Poswa's second solo exhibition at the Southern Guild gallery, fills the entire gallery space and encourages visitors to walk from piece to piece.
Poswa, co-founder of Imiso Ceramics, was the designer behind one of the nominees for Design Indaba's Most Beautiful Object in South Africa in 2020. Her ceramic sculpture 'Zenande' formed part of the earlier Magodi series, which was inspired by traditional African hairstyles and titled after the Shona word for the topic. uBuhle boKhokho expands on the Magodi series, examining the artist's own identity as a Xhosa woman and exploring the relationship between blackness and hair.
This new series of ceramic and bronze sculptures draws inspiration from the elaborate art of hairstyling practised by black women across the African continent and diaspora. As part of her creative reflection, Poswa created and wore twelve different hairstyles over a period of five months, photographing each one to document the process. The photographs, which feature in the exhibition, informed a series of twenty colossal sculptures that represent historic and contemporary hairstyles worn by women throughout Africa – Poswa references, among others, the complex crested arrangements worn by Fulani women from West Africa and the fan-shaped headpieces of the Zande of Central Africa.
Measuring up to two metres high, the sculptures — described as 'straddling figuration and abstraction' — reflect both the hairstyles themselves and the women they crown. The artist laboriously constructed each one in the same way that the hairstyles would be crafted on real hair, echoing an ancient traditional art form and lineage of artistry. To further connect the personal and the historic, 'situating herself in a vast and ever-expanding network of black women who continue to self-define and affirm their own standards of beauty', Poswa named some of the sculptures after women in her life.
Poswa's own reflection on hair and black identity echoes the work of many African artists who have explored the character of black hair, including Nigerian photographer JD 'Okhai Ojeikere and London-based artist and hairstylist Joy Matashi.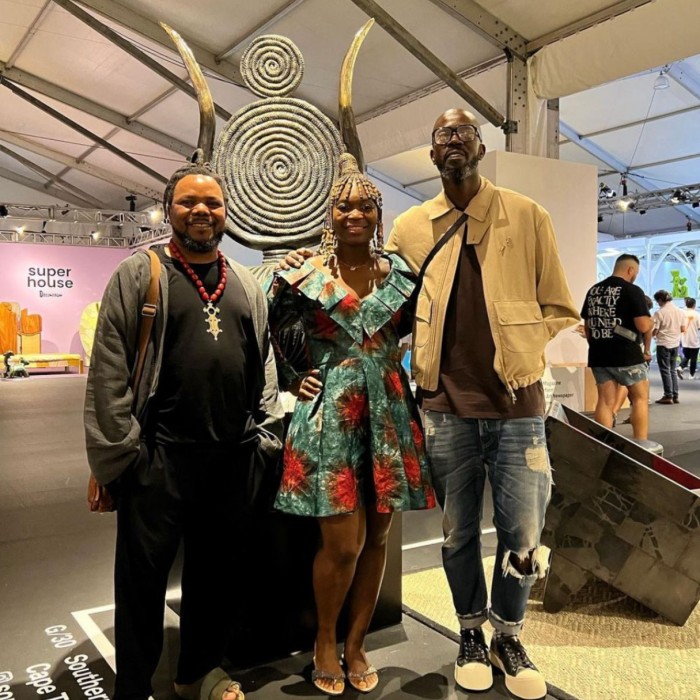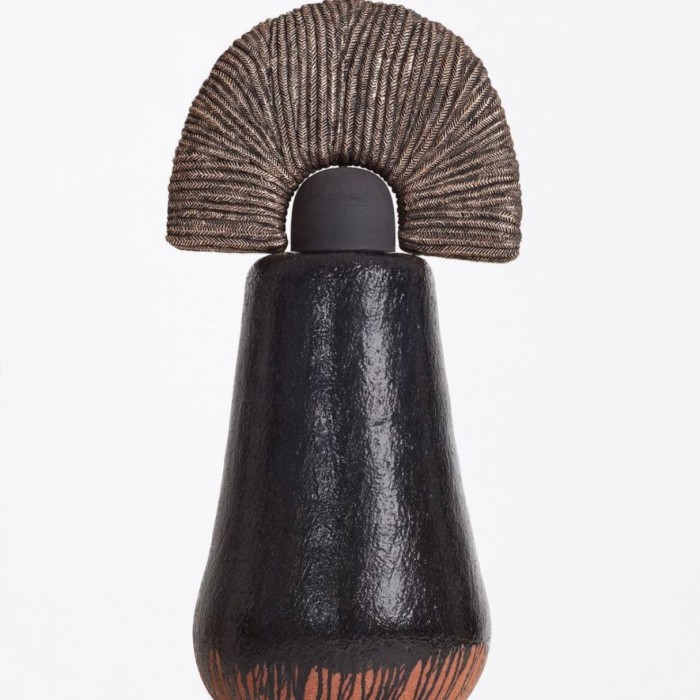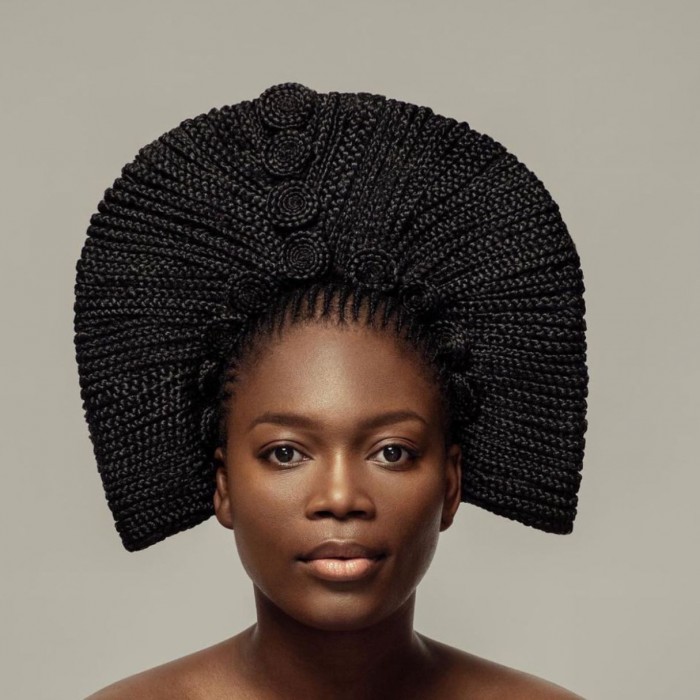 Read more
The Most Beautiful Object in South Africa
Photographs: Zizipho Poswa and Southern Guild Gallery.