There's a simple Maori proverb that goes 'Work brings health.' Indeed, it's easy to see how earning an honest living and contributing to society and the economy can give workers a sense of purpose and identity.
Numerous studies have uncovered the value of work for individuals in addition to the more obvious financial gain. Still further studies prove that a healthy work environment leads to increased productivity, better health and quality of life.
But in the current economic climate, which lends itself to an always-on, demanding work schedule, there's a particular concern for mental health. Working environments are increasingly becoming sources of unhappiness, poor mental health and in some cases, all out burn out.
Coupled with the rising cost of living, workers are pressured, more so than at any other point in history, to work at the expense of a sense of balance essential to mental wellbeing.
While it's a bleak outlook, there are solid efforts to raise awareness of the importance of workplace wellness and its accessories across industries. It's also been acknowledged as a key concern by the World Health Organisation, which focused on mental health in the workplace to commemorate World Mental Health Day in 2017.
So it was refreshing to visit the offices of architecture firm Arch Xenus in Accra, Ghana. During our wait to meet with founder and principal architect, Nana Akua Birmeh, I grew curious about the company's signage, which reads 'Arch Xenus. Family. Lifestyle. Business.' What did family have to do with the business of architecture?
Akua Birmeh explained that, despite being one of the largest, most awarded firms in Ghana, family and lifestyle are primary elements in what make the business a success. Her passion as she tells us this is enough to convince me.
When she founded the firm seven years ago this wasn't the express intention, but the business organically grew into what it is today thanks largely to her own personal experience.
After practicing for a couple of years, Akua Birmeh became pregnant with her first child - an event that made her aware of how unaccommodating traditional firms are to women entering this significant chapter of their lives. She left to start a firm of her own, juggling nursing with client work and meetings as just another day at the office.
She was particularly struck when her administrator at the time shared the news of her own pregnancy. The woman was terrified of losing her job, which shocked Akua Birmeh into action. "Since then we've been giving birth and getting pregnant in turns," she says, adding "When you are pregnant or you have a baby, you are still relevant. You can still work."
Herself a mother of four, she and the team have created a working environment that encourages balance, especially for parents. With a staff complement that is majority female, mothers are able to nurse while on the job, with provision for nannies to join in the specially made in-house nursery. The firm's family orientated spaces blend seamlessly into their professional working environment.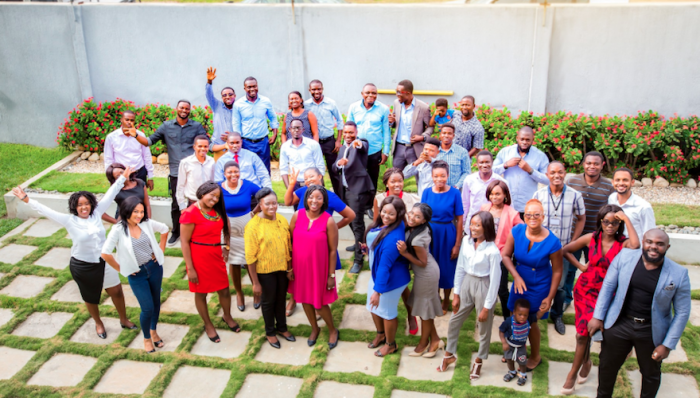 Fathers too, are welcome to bring the kids along, in turn taking that weight off their partners outside of the office.
This is one of the manifestations of Arch Xenus' flexible policy that enables work and family to integrate. The one shouldn't have to be at the expense of the other.
And it's never at the expense of the work. In fact, the firm has been commissioned for some of Ghana's biggest multi-residential projects, like Shandonia Court in Accra and the award-winning Tower Cascades.
The Christ Temple Children's Centre completed in 2017 is another standout project, which also recently earned the firm an African Property Awards win.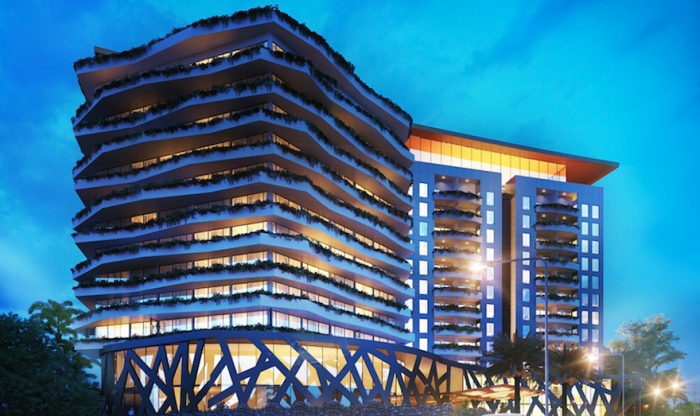 One of the projects they're currently working on is a direct response to Accra's complex urban environment, riddled with spatial issues alongside social factors. For example, the traffic situation (which had us about an hour late for this interview). How can residential buildings respond to this? Their project hopes to provide quality, affordable housing in the city's business hubs, in an effort to relieve some of that congestion and more importantly its impact on people's lives.
It's clear that the firm's core values extend beyond their office walls and into the work they're doing too.
READ MORE:
Joyce Simbine Saiete on how architectural interventions can aid Mozambican resettlement
Bridging the gap between architecture and entrepreneurship in Lesotho