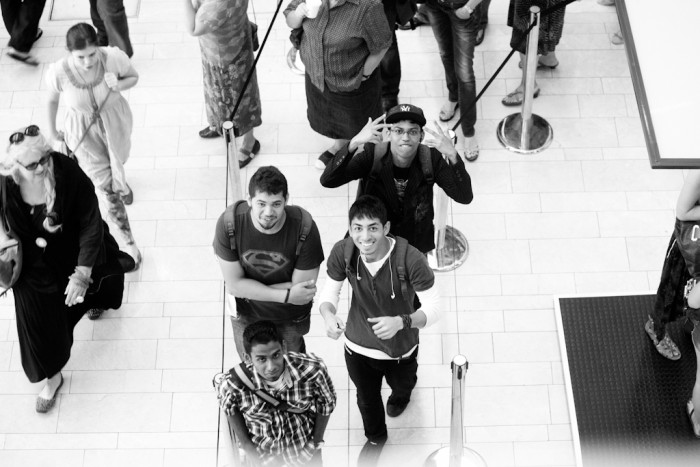 In order to increase accessibility to Design Indaba Conference, the Design Indaba Simulcast caters to emerging designers, students and young professionals by offering a live broadcast from the main plenary session to various venues around Southern Africa, at a reduced rate. This intervention is in keeping with the Design Indaba philosophy of accessibility, as we strongly believe that the more people exposed to innovative, creative, out-of-the-box thinking, the more significant the impact of creativity and design to the economy. Design Indaba's Simulcast is a not-to-be-missed opportunity to experience the magic of the main Design Indaba Conference through a live broadcast to a second auditorium in Cape Town and additional venues in other cities.
For news and information on the upcoming or past Design Indaba Conference and Simulcast go to our Conference page.
Go to Venues for Conference and Simulcast venue information.
For further information or to host a Simulcast in your city please contact:
LINDSAY ROBERTS
Tel: +27 21 465 9966
Email: lindsay@interactiveafrica.com
Feedback
It was truly amazing and exceptionally inspirational. Most of the things there I would have thought were impossible but I was proven wrong. It was an incredible experience! - Tanya Blaeser, multimedia student, University of Johannesburg
The simulcast was amazing, what an experience! Thank you so much for organising it. - Lee-Ann van der Westhuizen, multimedia student, University of Johannesburg
It was very very cool!! Very inspiring and exciting. - Stephanie Ryder, architecture student, University of Johannesburg
It was fantastic. Really exciting to see what is being done out there and how boundaries between disciplines are breaking down. I found it very worthwhile and am very grateful for the opportunity. - Caroline Turner, jewellery design student, University of Johannesburg
Thank you so much for the opportunity! The Young Designer Simulcast was nothing short of mind-blowing. Really amazing to hear what makes top creatives tick. - Roland Richartz, industrial design student, University of Johannesburg
I really enjoyed it. It helps to see design from an outside perspective. I think we all get very caught up in trying to define what South African design and Design Indaba helped me realise that it's nothing more than contextualising the problem. The opening video, which ended with "I am not a designer", spoke to me. It made me realise that what we do is solve problems and the method by which those problems are solved is not as important as the solution itself. All in all, I'm overly inspired and under-funded for all the projects I have in mind. - Maneesh Chiba, multimedia student, University of Johannesburg